West Ham United received a major blow when their prime target Andy Carroll was sidelined by an injury for nearly four months, according to reports published on May 22, 2013. They had struck a deal with Liverpool to sign Andy Carroll for 15.5 million pounds.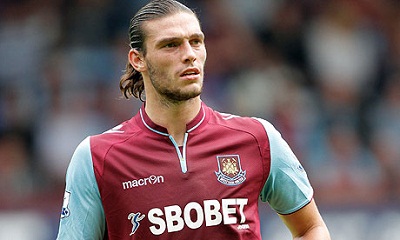 Andy Carroll was given another chance to think about which club he wants to move to, with offers coming from his previous club Newcastle as well. However, he now has to pull himself out of International duties due to this injury. Late last night on May 21, 2013, he found out that the injury was more severe than previously thought and it will force him to remain sidelined for nearly four months. For both West Ham and Liverpool, this news comes as a major setback, as they thought to reinvest money from selling Carroll in buying some exciting talent.
The best-case scenario for Carroll is that he gets fully fit by August 2013, which is highly unlikely as he is expected to be sidelined for the entire pre-season, regardless of the club he ends up playing with. West Ham United has not yet given up on the deal, but one thing that stands out regarding Carroll is that this was his third major injury in the last 23 games and could very well play a role in determining his future.