American tech giant Apple has released its new iPhone 5S on September 10, 2013 and the first reviews are in. The company's latest smartphone has a lot of processing power to offer, so it remains to be seen what the developers can create with it, but it is safe to say that the expectations are high by the end of 2013.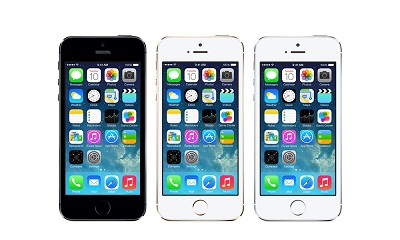 The iPhone 5S has the 7.6mm depth and weighs 112g, providing a lightweight, but premium experience, pretty much the same as the iPhone 5. Hardware and button placements on the new iPhone 5S are similar to that of the iPhone 5 and the only difference is an improved flash on the back, as well as the Touch ID sensor which is built into the home screen.
The iPhone 5S has the all new camera, which seems to take significantly crispier photos than the iPhone 5 and the iPhone 5C. It also features image stabilization that combines ten shots a second in order to produce the best photo, 15% bigger sensor area than the iPhone 5 and a new f/2.2 aperture, the iPhone 5S will certainly be one very desirable gadget this Christmas season.
The smartphone's processor is blazing fast, apps open almost instantly and image-processing is much faster than the iPhone 5. Users of the iPhone 4S who opt for the iPhone 5S will notice a drastic change in speed and power.
Photo Credits: Beta News