Social networking site Facebook is introducing additional changes to its privacy settings, as the company announced on October 10, 2013 that it is removing a privacy setting which allows users to decide whether or not they want their profile to appear when others search for them by their name.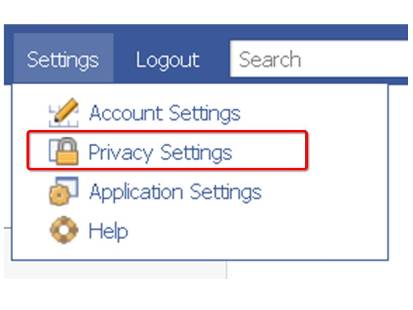 The setting in question – known as 'Who can look up your Timeline by name' – was previously eliminated in 2012 for people who were not using it. However, the social network said that there is still a small number of people who are using the setting. In the coming weeks, all Facebook suers will be searchable when someone tries to find them by their name.
The chief privacy officer at Facebook, Michael Richter said that the privacy setting became outdated as Facebook search evolved over time. Richter said, "For example, it didn't prevent people from navigating to your timeline by clicking your name in a story in News Feed, or from a friend's timeline". He went on to say that today people can search Facebook with the help of Graph Search, which means that it is even more important to keep under control the privacy of the things users share instead of how others get to users' timelines.
As all users will be searchable on the network, it is important to revisit the privacy settings in order to be familiar with what parts of the profile are visible to other people.
Photo Credits; Rouples