Tiger Woods is all set to make his first public appearance in nearly three months tomorrow 19th Feb 2010. The world's top golfer plans talk about all that's happened in his life ever since as well as apologize for his shocking behavior.
Tiger Woods issued a statement on his website on Wednesday, and stated that this appearance would not be a news conference.
According to the reports, Tiger woods will talk briefly from PGA headquarters at TPC Sawgrass Clubhouse near Jacksonville at 11 AM EST on Friday .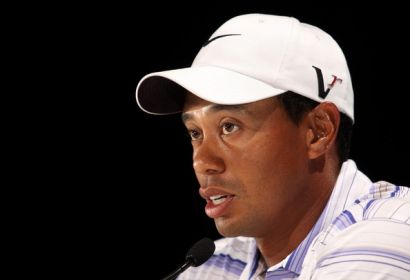 However, to many peoples disappointment, the public statement will be witnessed by a video camera and few reporters and the press will not be allowed to ask any questions
Tiger Woods was recently in rehab for a sex addiction at a clinic in Hattiesburg, MS, thanks to his shocking adulterous relationships with more than 10 women while still being married to Swedish model Elin Nordegren.
The statement says: "Tiger plans to discuss his past and his future, and he plans to apologize for his behavior."
It's been a while since Tiger went into hiding and now that he's going to be back in the open, I'm sure the world wants to get a glimpse of this infamous golfer.