The CEO of Formula One Management and Formula One Administration, Bernie Ecclestone is required to pay the bills of lawyers worth about £4 million, despite the fact that he won a High Court fight with a Germany-based media company. This has been ruled by a judge on March 27, 2014.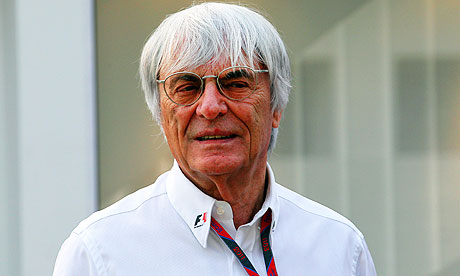 Mr. Justice Newey dismissed a claim for about £80 million in damages, which was made in February 2014 by Constantin Medien. Medien said that it was experiencing losses after Ecclestone entered into an agreement with a banker in order to enable the sale of the Formula One Group to one of the buyers selected by him. However, even after ruling against Constantin following a High Court trial in London, the judge said that the 83-year-old Ecclestone – the F1 commercial rights holder – was not reliable, nor truthful.
The judge announced on March 27, 2014 that Ecclestone will have to pay half of his legal bills for giving untruthful evidence. Newey had to decide who has to pay the fees of lawyers at a follow-up High Court hearing in London. The judge ordered Constantin, as well as Ecclestone to pay half of the F1 ­supremo's costs each.
Photo Credits: Guardian