India's Mahatma Gandhi will now stand tall opposite the British Houses of Parliament.
Once referred to as the 'half naked fakir' by Britain's Winston Churchill, India's most revered freedom fighter Mahatma Gandhi's statue will soon be erected opposite UK's Houses of Parliament. Gandhi's statue will join other leaders like Nelson Mandela and Abraham Lincoln.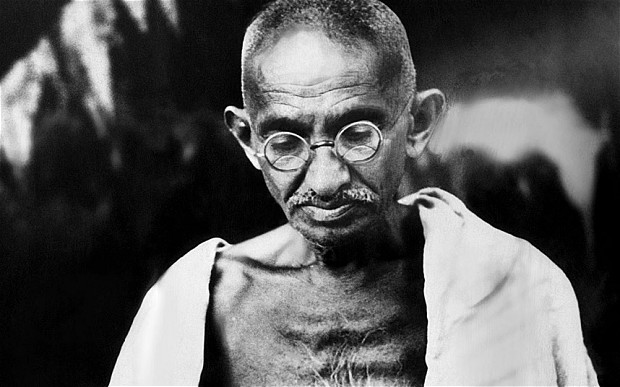 Foreign secretary, William Hague while talking on his trip to the Gandhi memorial in Delhi said that the statue will be a fitting tribute to the great man. The veteran freedom fighter studied for many years in London before he began the non- violent moment against the British rule in India. Mahatma Gandhi was assassinated in January 1948 just a few months after India secured its independence.
Popular sculptor Philip Jackson has been approached to take over the project, which will be paid for by charitable donations and sponsors. The statue is expected to be completed by early 2015 and will also become a focal point for future commemorations which also include the 70th anniversary of Gandhi's death in 2018.
Hague added that Gandhi had remained as a "towering inspiration and source of strength." Before the project begins an advisory panel will be set up and its members will include some of the prominent members of the Indian community in London.
Photo Credits: Telegraph