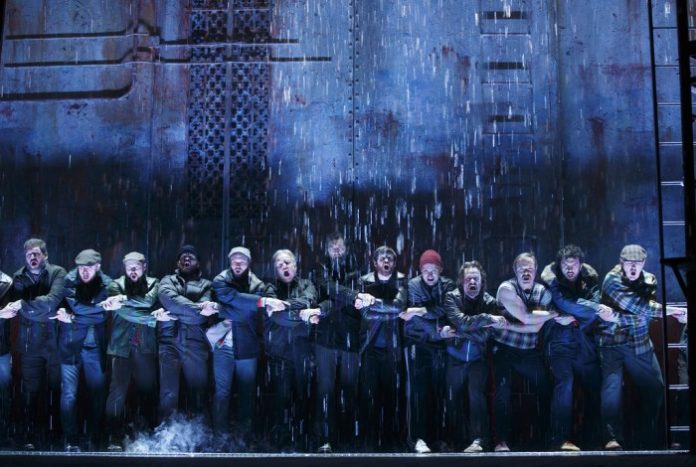 The Last Ship, an original musical with music and lyrics by Sting, debuts on Broadway.
Former The Police frontman Sting's musical, The Last Ship, debuted on Broadway at the Neil Simon Theater on October 26, 2014. The musical is written by John Logan and Brian Yorkey and features songs from the singer's 2013 album by the same name.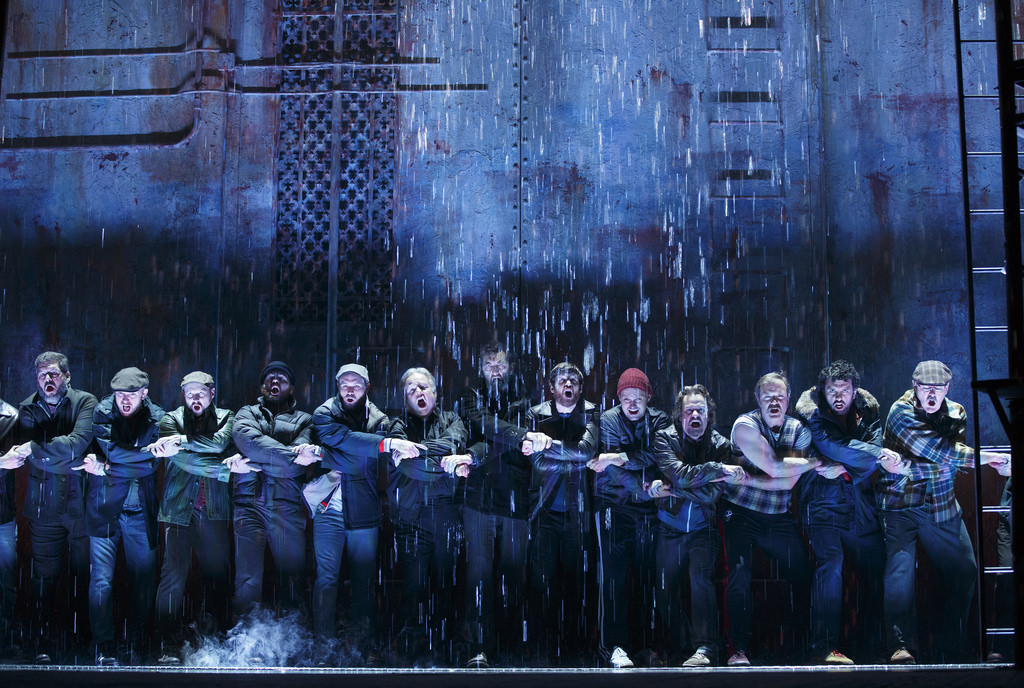 Directed by Tony Award winner Joe Mantello and choreographed by Olivier Award winner and Tony Award nominee Steven Hoggett, the musical features Michael Esper, Rachel Tucker, Jimmy Nail, Fred Applegate, Aaron Lazar, Sally Ann Triplett and Collin Kelly-Sordelet.
The Last Ship is set in the English coastal town of Wallsend, which is also Sting's hometown, where life and work revolves around the local shipyard. As an economic collapse ensues, its pivotal character (Gordon) returns to the broken town after 14 years, where the unemployed shipbuilders come together to build their last vessel.
The opening night saw the best turnout anyone could wish for, with Bruce Springsteen, Patti Scialfa, Robert and Grace DeNiro, Paul Simon and Edie Brickell, Queen Noor of Jordan, Billy Joel and girlfriend Alexis Roderick. The musical was also witnessed by Melanie Griffith, daughter Dakota Johnson, Deborah Harry of Blondie, Alan Cumming, Liam Neeson, Bill Pullman, Barbara Walters, as well as Sting's eldest kids Joe and Kate Sumner, along with his wife Trudie Styler.
Photo Credits: thelastship.com