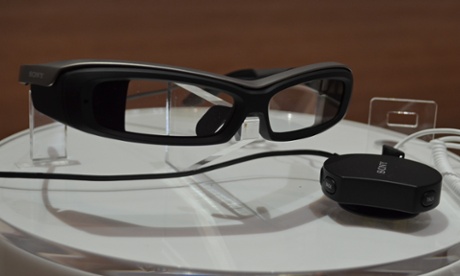 Tech giant Sony has announced pre-orders of the developer edition of Sony's augmented reality glasses in the UK market. The upcoming smartEyeglass Developer edition SED-E1 is up for pre-orders in UK and Germany.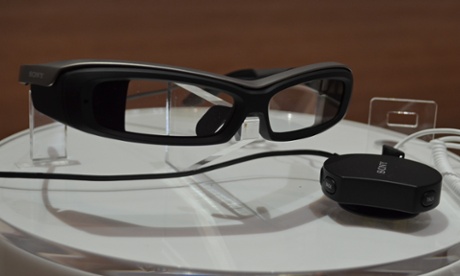 The pre-orders is expected to open in ten more countries by March 2015. The device was unveiled in 2014, when it revealed how the users will be able to view text and images right in front of their eyes and is contrast with the Google Glass which displayed content in the user's periphery. The device from Sony weighs 77 gms and has plenty of in-built sensors, accelerometer, gyroscope, electronic compass and a light sensor.
The new Sony SmartEyeGlass will ship with a wired-up controller with a battery, speaker, NFC chip, microphone and touch sensitive controls. The device is priced at £520 excluding taxes which means it can cost at £624 with VAT.
The recent announcement by Sony can prove to be a bold move as Google recently announced that it is packing up its Glass explorer programme. The only drawback is its funny design that the company has not yet managed to refine. But still this is the developer edition and the actual product for commercial purpose can be a better looking gadget.
Photo Credits: androidcommunity