UK Today News : American news anchor Betty Nguyen is reported to leave CNN and this news was announced early Sunday morning. Betty Nguyen will join CBS an an anchor for their morning news.
35-year-old Betty Nguyen is all geared up to maybe take her new role in being a full-time News Correspondent with CBS.
Betty will join on March 11, 2010.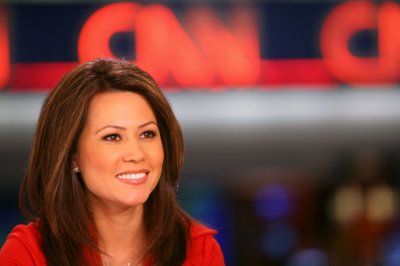 Picture above: Betty Nguyen
Betty has been seen on many segments on CNN such as such as 'CNN Sunday Morning,' 'CNN Newsroom' (with T.J. Holmes), 'CNN Saturday Morning' as well as a regular CNN programming.
It was announced on "CNN Sunday Morning" that she will be leaving CNN.
The Sports and News president of CBS, Sean McManus issued a press release that says.
"CBS is lucky to have hard news reporting as well as sheer anchoring experience coming their way alongside Betty."
Insiders say that Anderson Cooper is also negotiating with the CBS executives to seek a job as an anchor.
If this is true, that would make CNN lose two really good anchors.