UK Today News: The 114th Boston Marathon takes place today, Monday, April 19, 2010 and the Boston Marathon is one of the world's oldest charitable race. The 2010 Boston Marathon has already begun in full swing.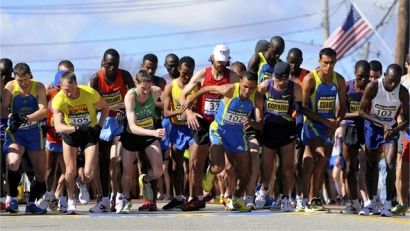 Reports say that Robert Kiprono Cheruiyot of Kenya has won the Boston Marathon and broken the course record. He won with an unofficial time of 2 hours, 5 minutes, 52 seconds, and finished 91 seconds ahead of Tekeste Kebede of Ethiopia. In the women's section, Teyba Erkesso of Ethiopia won the race in an unofficial time of 2:26:11.
The 2010 Boston Marathon was aired live on WBZ TV in Boston or else people could catch it Worldwide on UniversalSports.com.