UK Today News: Jose Lima Dead at 37 – Wife Dorca Astacio Says Jose Lima Died of A Heart Attack
Jose Lima Dead, Jose Lima Died: Former All-Star right-hander and 20-game winner Jose Lima died on Sunday at age 37.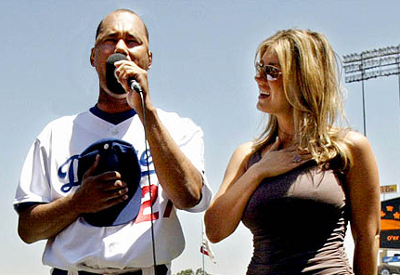 Reports say that Major league baseball player Jose Lima died of a full cardiac arrest in his Pasadena home. The authorities say that the exact cause of death is still unknown, and in order to verify it, the Los Angeles County coroner will perform an autopsy.
Lima's wife, Dorca Astacio told ESPN: "Jose was complaining while sleeping and I just thought he was having a nightmare.I called the paramedics, but they couldn't help him." She continued: "He was a man full of life, without apparent physical problems and with many plans and projects on the agenda."
Jose Lima is famous for having being selected to the All-Star Game with Houston in 1999, and it was there that he won 21 games – making it the highest ever in his career.
Tigers catcher Alex Avila was deeply shocked and saddened by Jose Lima's untimely death. He told reporters of how he fondly remembered Lima: "Every time he ran on the field, there were cheers. The people loved him."
In 2004 during the National League Division Series, when up against the Cardinals, Lima had pitched a complete game against the opposition, a five-hit shutout during the 3rd game at the Dodger Stadium. This win was a complete postseason win for the team since 1988.
Baseball fans are shocked by the death of Jose Lima and our sympathies are with his friends and family during this time of grief.