UK Today News: Slipknot Bassist Dead – Paul Gray Dies at 38, Paul Gray Photos
Slipknot bassist dead, Paul Gray Dead: Slipknot bassist Paul Gray was found dead in a hotel room near Urbandale, Iowa. He was 38.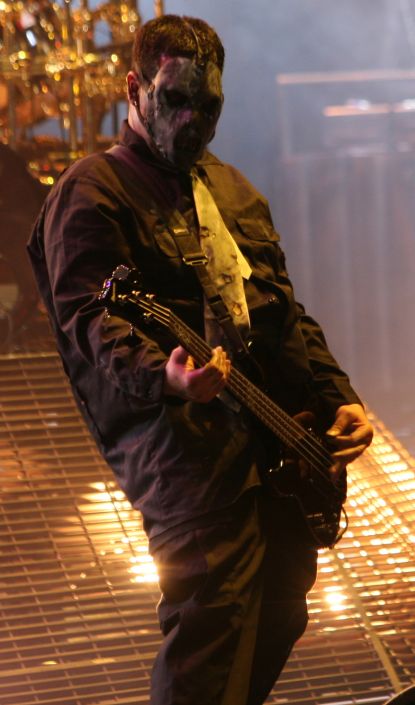 According to reports, the body of the Paul Gray was found by a hotel employee at the Towne Place Suites in Urbandale, Iowa around 10:50 am Monday morning. The police are looking into the the Slipknot bassist's cause of death.
Paul Gray leaves behind his pregnant wife Brenna Gray – the couple were expecting their first child at the time of his death and the news is a big shock to his family and friends.
The heavy metal band Slipknot are from Des Moines, Iowa and the surviving members are Sid Wilson, Joey Jordison, Chris Fehn, Jim Root, Craig Jones, Shawn "Clown" Crahan, Mick Thomson, and Corey Taylor.
As of now, the band has not made an official statement regarding Gray's death.
The metal music community is deeply shocked by Paul Gray's death and our sympathies go out to his family and friends during this time of grief.
Check out some of Slipknot bassist Paul Gray's photos :