UK Today News: 100 North Korean Bank Accounts To Be Frozen By U.S.A
The U.S. have reportedly found 200 bank accounts that have links with North Korea, and nearly 100 of these accounts will be frozen by the government under suspicion that the account might be used in the trade of weapons to N. Korea.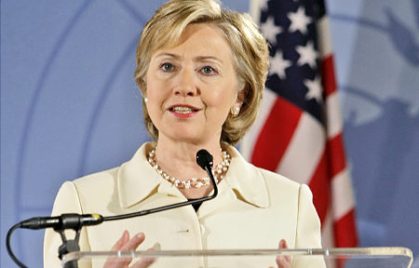 Hillary Clinton (Pic:NYDN)
Earlier in the week, U.S. Secretary of State, Mrs. Hilary Clinton had stated that as a punishment, a new set of sanctions would be placed over N. Korea after the ship sinking incident in March this year.
The new set of sanctions also reflect that the it would prevent any sort of financial support to Pyongyang, in the context of weapons development – and especially after N. Korea tested their nuclear missile last year.
The U.S. Intelligence and the Treasury Department have identified 200 accounts that are linked with N. Korea. 100 of these accounts are set to be frozen, after the treasury department issues a notification to the banks stating their illicitness and, the possible usage of these accounts against the U.N. resolution.