San Francisco Marathon 2010 – 24,000 Runners To Take Part In SF Marathon Today
UK Today News: San Francisco Marathon 2010 – 24,000 Runners To Take Part In SF Marathon Today
The 32nd annual San Francisco Marathon takes place Sunday, June 25th 2010 and is expected to see around 24,000 runners participating in the event.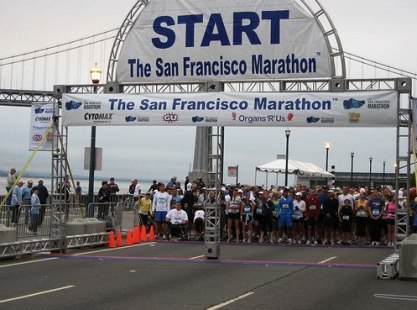 The 2010 SF marathon will see the start of the first half of the race on the Embarcadero, south of Mission St, at 5:30 am.(SFmarathon)
Reports say that the 26.2-mile marathon is likely to cause some road congestion which is expected to clear up by 12:30 p.m.
San Francisco Marathon first took place on July 10, 1977, and Athol Barton was the winner of the first ever San Francisco Marathon.
Stay tuned for the 2010 San Francisco Marathon results.