UK Today News: China Floods Causes Bridge Collapse – 37 Killed, 19 Missing
A huge flood took place in Central China, where a swollen river caused a bridge to collapse, killing 37 people on Tuesday. The officials in the region had warned the people in the residing areas to prepare for more heavy rain. Around 19 people have gone missing too.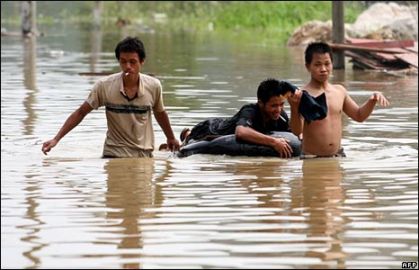 The bridge was 153 meter long bridge in the mountainous country Luanchuan county in the province of Henan.
The raging waters were gushing in the rivers over the past week, which made the bridge weak and led to the collapse of it on Tuesday. Most of the people who were on the bridge were thrown in to the river. There have been three days of heavy rains in the Henan province, which has claimed the lives of 52 people.
The Xinhua, a news agency In China, stated that 21 people have gone missing in landslides that took place in the Sichuan Province of southwest China. The total death toll in the Chinese floods this year has gone up to 750, and more than hundreds have gone missing. Property damage and casualties have risen to more than what was expected.