UK Today News: Magic Trackpad – Apple's Reinvented $69 Mouse Gets Mixed Reactions
Apple Inc. has invented the Magic Trackpad, a device that functions similar to the regular mouse, but is much more better looking and advanced. The new Trackpad is available at the Apple store, and is made up of glass and aluminum. It was unveiled along with the new Apple iMac on Tuesday.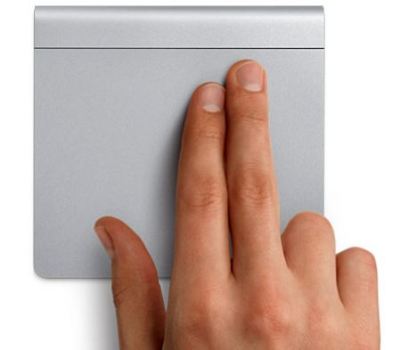 Apple's Magic Trackpad
Reports say that the Magic Trackpad is an advanced device that is used with the Apple Mac notebook. Users can now rotate images on their finger tips, and all it takes is a pinch and one can zoom in and out. Apple says that the Tackpad can be made to function as a tap-to-click console, in addition to using it by physically clicking it.
However, it looks like not everyone is impressed with the latest gadget from Apple, and sources state that its extremely expensive and is just a modified regular Trackpad. The Magic Trackpad is priced at around $69, and also comes with power-saving mode when not in use.