UK Today News: Mark Hurd Resigns From HP CEO Post After Sexual Harassment Allegations – Wife Yet To Comment

Mark Hurd Resigns – Mark Hurd, the CEO of HP, has reportedly resigned as a result of sexual harassment accusations. Hurd, who joined HP as a CEO back in 2005, put in his papers following reports that a former HP contractor claimed that Hurd sexually harassed her.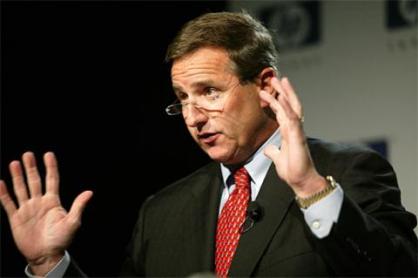 When Hurd was the CEO of HP, reports say there was ab increase in the financial outlook of the company and HP even saw revenue profits between $91.6 Billion to $114.6 Billion from the years 2006 to 2009.
The 53year old Hurd said in a statement: "As the investigation progressed, I realized there were instances in which I did not live up to the standards and principles of trust, respect and integrity that I have espoused at HP," he said. "This is a painful decision for me to make after five years at HP, but I believe it would be difficult for me to continue as an effective leader at HP."
Paula Kalupa Hurd, wife of Mark Hurd is yet to comment on the scandal.