UK Today News: Miss Universe 2010 To Take Place August 23 – Bret Michaels and Natalie Morales To Host Event
Poison singer Bret Michaels is going to co-host the 2010 Miss Universe pageant this year along with Natalie Morales – the famous NBC's "Today" show host.
The Miss Universe 2010 pageant, which is in it's 59th year, is all set to take place at the Mandalay Bay Resort and Casino, Las Vegas, Nevada, U.S. on Monday, August 23, 2010. The pageant will see around 83 beautiful women from across the world competing for the Miss Universe crown.
The Celebrity Apprentice 2010 winner Michaels will walk in the footsteps of former Celebrity Apprentice star Claudia Jordan, who co-hosted the event last year along with Access Hollywood's Billy Bush.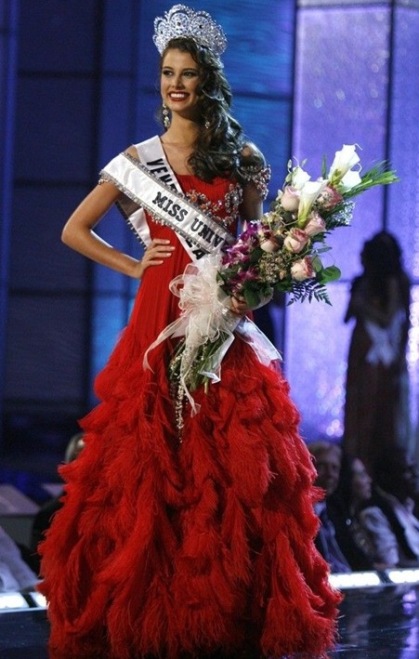 Miss Universe 2009 Stefanía Fernández
The current Miss Universe 2009, Stefanía Fernández from Venezuela, will crown the new Miss Universe at the end of the glittering event.
The contestants will battle it out with each other in rounds such as the swimsuit, evening gown as well as interview competitions to win individual awards as well as the coveted crown.