UK Today News: China Landslides Leave 80 Dead, 2000 Missing After Widespread Flooding In Gansu Province

Overnight landslides that took place in the Gansu Province in northwest China, has killed as many as 80 people, and left 2000 missing on Sunday as a result of severe flooding, according to reports from the Chinese media.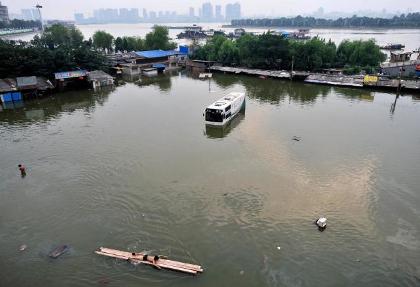 A file picture of flooding in China

Reports state that the landslides began early Sunday morning as a result of very heavy rains that lashed the region since Friday night. The landslides have also blocked a part of China's Bailong River and resulted in it's banks overflowing into the region with water levels increasing at a very alarming rate of around 1 meter every five minutes, as reported by the head of Gannan District, Mao Shengwu.
The Chinese government has placed a lot of emphasis on rescuing people from their flooded homes as many have moved to higher ground and are stranded on rooftops for help to arrive.