UK Today News: The Death Toll On the Rise In China Landslide – 1,117 Deaths Confirmed As Of Now

The recent reports have confirmed deaths of more than 1,117 people in one of the biggest and lethal mishaps in China. The mudslide that occurred in the north west of China hit the buildings as big as seven storeys high destroying them in a way that one will doubt over its existence in the past.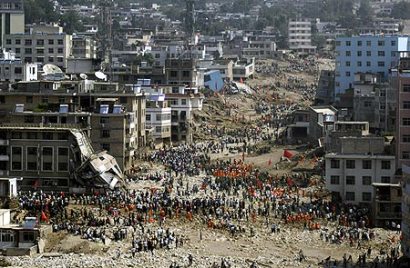 Numerous people are still have not been able to locate as yet. A day before, 1,117 deaths were registered and the sources state that the number is going to rise more.
The reports from the weather department claim that it is going to rain heavily for few days to come making a way for more landslides and more destruction.
The Government of China has appointed as many as 7,000 soldiers, medical staff and firefighters at the places of the landslides in order to help people and reorganize the destructed place.