UK Today News: Dina Lohan In Full Support Of Daughter Lindsay Lohan
Lindsay Lohan's mother Dina defends her daughter and blames the judge claiming that her daughter was perfectly fine and there was nothing wrong with her child.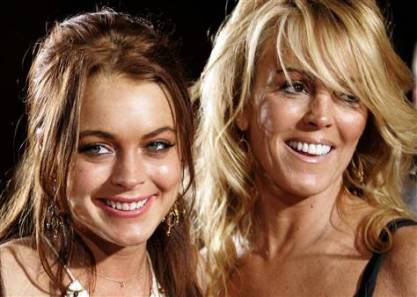 Mario Anzuoni Reuters
Dina Lohan, 47 said, "I'm not condoning drinking and driving, but she's still paying the price for what she did in 2007." The mother feels that Lindsay's changed for good now. Dina added, "She's grown up considerably."
Dina has been continuously accusing the Judge Marsha Revel of "going overboard" and "playing hardball", since the time her daughter was sentenced 99 days jail term.
Dina is also confident that the Judge would be leaving the case by herself and if she fails to do so, she would be fired. She says, these facts would be publicized by next week.
The mother seems to be in full swing to support her daughter and bring normalcy in her life by giving her freedom from all that is going on in Lindsay's life.