UK Today News: Miss Universe Body Paint Topless Photo Shoot Kicks Up A Controversy

The Miss Universe 2010 pageant is all set to take place in a few days time, and the Miss Universe body paint photo shoot has got eyeballs rolling – not to mentioned kicked up a controversy on what the Miss Universe crown really stands for – and this has led to speculations whether it will turn into a topless scandal.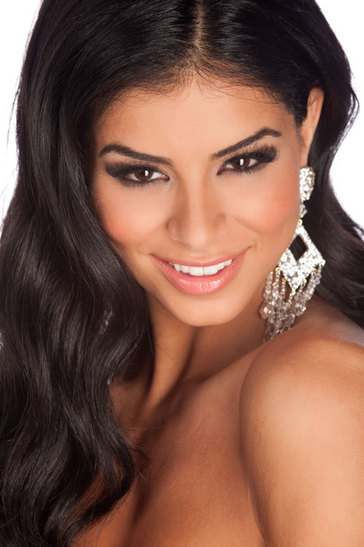 Miss USA Rima Fakih

After raunchy offical photos of the Miss USA contestants earlier this year, it looks like the organizers of the Miss Universe pageant have followed suit – and taken it one level ahead – with a Miss Universe body paint shoot by photographer Fadil Berisha. The photos show many contestants posing topless with  body paint strategically placed – much like the Playboy body paint models.
Even though some may say that this body paint feature will raise the glam quotient of the Miss Universe pageant, many feel that this nudity is uncalled for, and does not help in finding real beauty in any way.
Reports say that though some contestants welcomed this new artistic expression and feel "liberated",while others did not feel that going topless for the sake of "art" was worth it.