UK Today News: Zsa Zsa Gabor Hospitalized For Removal Of A Blood Clot

Hungarian-born Hollywood actress Zsa Zsa Gabor, 93, was rushed to the hospital for an urgent blood clot removal surgery last night. The clot developed soon after her hip replacement surgery took place recently, informed her spokesperson, John Blanchette. The actress is likely to be in hospital for few more days and she is currently hospitalized at the Ronald Reagan UCLA Medical Centre, Los Angeles.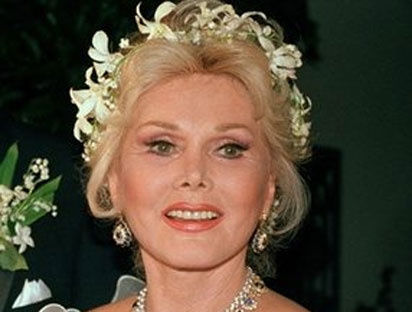 Gabor underwent a hip replacement surgery almost a month ago, after having had a fall from her bed. Age has made the actress very fragile and she is confined to a wheelchair. The actress had just returned a week ago from the hospital, when she had to be hospitalized yet again.
Zsa Zsa Gabor has portrayed her talent in many blockbusters like 'Moulin Rouge' that came in the year 1952, 'The Story of Three Lovers' that hit theaters in 1953, a 1957 movie called 'The Girl In The Kremlin' and 'Touch of Evil' that was released in the year 1958.