Miss Universe 2010 – Miss Mexico Universe 2010 Jimena Navarrete Is A Fine Competitor For The Crown
UK Today News: Miss Universe 2010 – Miss Mexico Universe 2010 Jimena Navarrete Is A Fine Competitor For The Crown
Miss Mexico Universe 2010 Jimena Navarrete Rosete aka Ximena is Mexico's hope for the Miss Universe 2010 crown this year. The pageant will take place on August 23rd, at the Mandalay Bay Resort and Casino in Las Vegas, USA and will be hosted by Bret Michaels and Natalie Morales.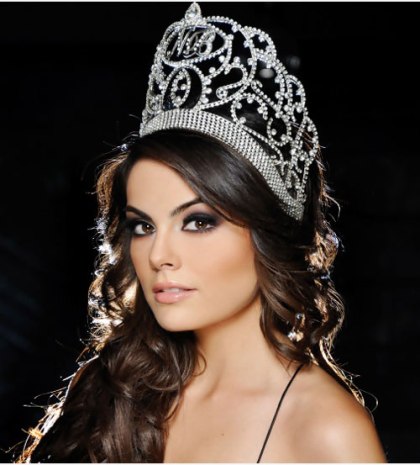 The stunning Miss Mexico 2010 Jimena Navarrete (Photo: Nuestra Belleza)

The 22 year old Jimena Navarrete , who won the "Nuestra Belleza Jalisco" title, went on to win the coveted "Nuestra Belleza México" in Yucatán and is definitely one of the top competitors at the 2010 Miss Universe pageant. She is reported to have studied nutrition and has definitely come a long way after winning the "Nuestra Belleza Jalisco" title.
Ximena definitely has one goal right now – to win the Miss Universe 2010 crown. The only time Mexico has won the Miss Universe title was back in 1991, when Lupita Jones won the title. Blessed with good looks, a positive attitude and experience, it looks like Jimena Navarrete has a great chance of bringing the Miss Universe crown to Mexico.
Update: Miss Mexico Jimena Navarrete has won the Miss Universe 2010 title on August 23rd, 2010 in Las Vegas. Jimena becomes the second Miss Mexico contestant to win the Miss Universe crown, since the only time Mexico won the crown before was in 1999 – by Lupita Jones. Congratulations Miss Universe 2010 Jimena Navarrete! Read about the Miss Universe 2010 Top 3 Winners
Comments ( 1 )