UK Today News: Egg Recall 2010 – Salmonella Poisoning Concerns Forces Wright County Egg To Recall 13 Brands

Egg Recall – A recent incident of salmonella illnesses in connection with shell eggs in the U.S, has resulted in an egg recall comprising of 13 egg brands owned by an Iowa company called "Wright County Egg". The recall has also made the Federal health officials conduct an investigation into the matter.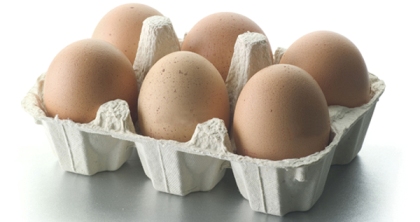 Reports say that the salmonella illness related to these eggs was found in the states of California, Minnesota and Colorado. This resulted in the recall of 13 egg brands only with a specific date stamp, since it is likely that the eggs produced then are contaminated and a cause of sickness.
Currently, the eggs that have been recalled belong to the following brands: Mountain Dairy, Lucerne, Hillandale, Albertson, Ralph's, Shoreland, Boomsma's, Kemps, Sunshine, Farm Fresh, Trafficanda, Lund, and Dutch Farms.
Salmonella poisoning is known to cause fever, cramps in the abdomen as well as diarrhea, which occurs within 12 to 72 hours of ingesting contaminated foods- in this case, contaminated eggs.