UK Today News: Apple iPad 3G Tester Review – Is It Worth Paying An Additional $130 For 3G Services?
Apple's iPad 3g is a delight for a tester, especially since the iPad has received mixed reviews ever since it's launch. The device has created fans with it's numerous features including Wi-Fi, which enables the user to stay connected to the internet all the time. It connects to AT&T's network.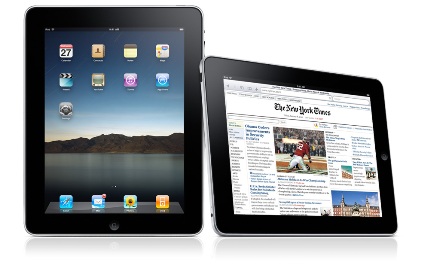 That's just the tip of the iceberg for the iPad 3g, because there's a lot more to this device. Although iPad 3G is quite similar to it's Wi-Fi model, it comes at a $130 premium over the Wi-Fi one. So what about the speed? Comparing the Wi-fi model to the 3g one, the tests clearly state that the Wi-Fi is a lot more superior to the 3G one. Although, the speed ultimately depends on the network of the provider in the end. The iPad 3g does have GPS inbuilt, which is an added advantage and very useful for anyone who travels.
The iPad 3g's battery seems pretty alright, but with the cellular connection on, in addition to Wi-Fi, GPS, and Bluetooth, all this will definitely take a toll on the battery, a lot more than the Wi-fi model.
In the end, although it seems like the Wi-fi model is a lot more solid than it's 3G competitor, it boils done to this – Is it really worth paying 130 bucks more for the 3G service? Or would you like to invest in only a Wi-fi only model?