UK Today News: Actor Kevin McCarthy Dead – Invasion of the Body Snatchers Actor Dies At 96
US stage artist, film and television actor Kevin McCarthy passed away at the age of 96 on Saturday, September 11, 2010. The actor, rose to fame with his performance of a terror stricken doctor in the 'Invasion of the Body Snatchers', a fictional movie that was based on science in the year 1956.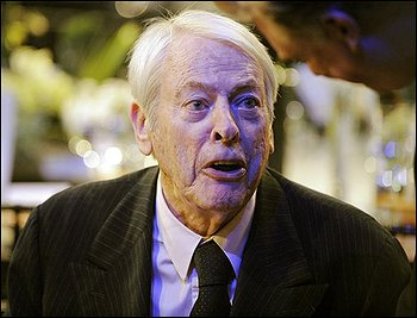 McCarthy was also nominated for the Academy Award for his role as Biff Loman in the 'Death of a Salesman', in the year 1951. It was the big screen version of a play written by Arthur Miller. He had formerly donned the same role for the stage in the year 1949 for its London production.
Invasion of the Body Snatchers was recently chosen as one of the top 10 science fictional movies, by the American Film Institute for including it in the US Library of Congress National Film Registry. The film was directed by Don Siegel and also starred Dana Wynter, King Donovan and Carolyn Jones.