UK Today News: Ines Sainz Harassment Case – New York Jets Reporter Receives Apology From Jets Owner Woody Johnson
Ines Sainz, now commonly known as the "Jets reporter", is in the news after the sports reporter for Mexican channel Azteca was verbally harassed while conducting an interview with the New York Jets team.  Reports state that Ines has received apologies from Mr. Woody Johnson – owner of the New York Jets. Woody Johnson has apologized on behalf of the team because of his team's rude behavior and obscene remarks made at the reporter during a practice session.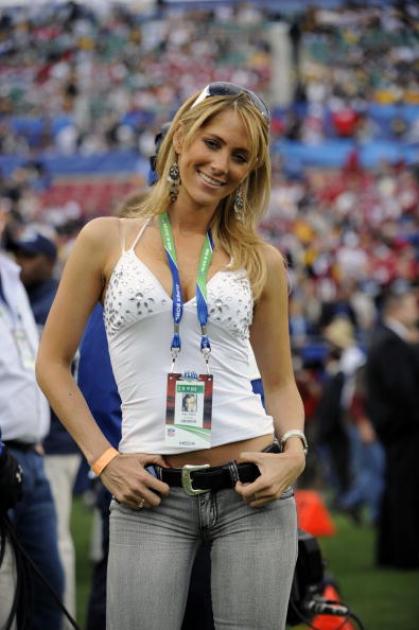 Ines Sainz  (Photo: G. Newman Lowrance/Getty Images)
Ines has reported that she was harassed verbally by the New York Jets members during the course of an interview and that is something that has hurt her. Some of the Jets members had passed some obscene remarks over Ines, which seemed to be inappropriate.
The New York Jets team owner has provided an apology to her on behalf of the team. However, critics say that such an incident was bound to happen, as Ines was wearing a very provocative outfit during the practice session, and eventually invited rude comments from the people around. However, Ines insists she was properly dressed at the session.
The NFL is conducting an investigation into this case and has said that appropriate action will be taken against the players.