UK Today News: Eddie Fisher Dead – Former Husband Of Debbie Reynolds, Elizabeth Taylor and Connie Stevens Dies At 82
Former Husband of Debbie Reynolds, Elizabeth Taylor and Connie Stevens Dies- Eddie Fisher, one of the most loved voices of the 1950's, passed away on Wednesday, September 22, 2010. According to family sources, he succumbed to a complications arising from a hip surgery. Fisher had a long life of 82 years.
His family members said, "Late last evening the world lost a true America icon. Eddie Fisher, 82, one of the greatest voices of the century passed away in Berkeley, CA, due to complications and a decline in health from a recent hip surgery. He was loved and will be missed by his four children- Carrie, Todd, Joely, and Tricia Leigh as well as his six grandchildren. He was an extraordinary talent."
Apart from singing, Fisher remained in limelight for his high profile marriages to Hollywood beauties that include Debbie Reynolds (1955–1959), Elizabeth Taylor (1959–1964) and Connie Stevens (1967–1969).
He also tried his hand at acting and starred in the lead roles for the film 'Bundle of Joy' and 'Butterfield 8.' Eddie Fishers' two daughters Carrie Fisher and Joely Fisher chose the glamour world and became actresses.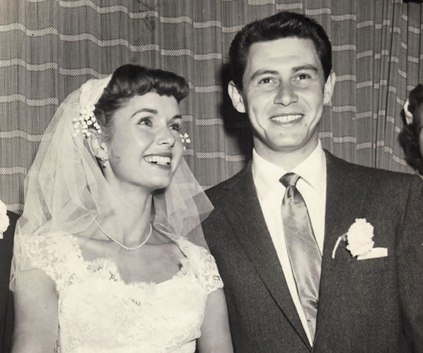 Eddie Fisher and first wife Debbie Reynolds (1955–1959)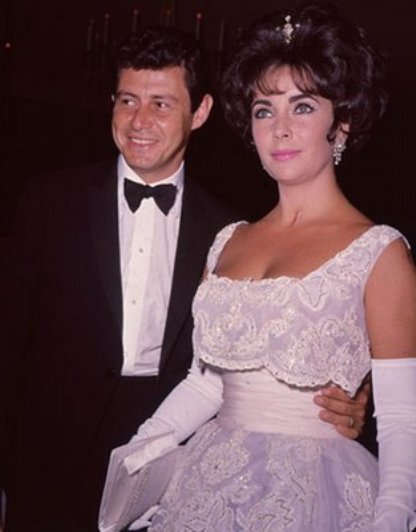 Eddie Fisher and second wife Elizabeth Taylor (1959–1964)