UK Today News: Typhoon Megi Update – Category 3 Storm Juan Expected To Reach Philippines On Monday

Typhoon Juan – The latest typhoon is South Asia, category -3 Typhoon Megi aka Typhoon Juan, has reportedly started to become a lot more aggressive as it approaches the island nation of the Philippines. The storm system of Megi has started to gain more energy as it is moving towards the island of Luzon, and the Philippines government has announced an emergency situation in the region.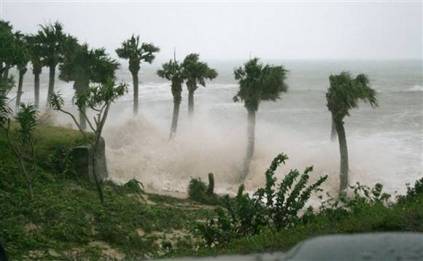 Reports state that people have been warned and relief supplies have started to reach the region where the storm is expected to create the most amount damage. Presently, Typhoon Megi is situated around 980 kms from the island of Luzon, and is steadily moving northwest towards the Cagyan province at 20 kmph. Officials have stated that Megi is the most powerful storm in the region this year, and that there could be more such storms coming up this year.
Weather officials have said that the storm system will form into a category 4 storm by the time it reaches the Philippines, and it will bring very heavy rains along with it. Wind speeds of Typhoon Megi are expected to touch 200 kmph, which could be very damaging and dangerous for people and property in the coastal region. At the current speed, the typhoon it is expected to reach Luzon by Monday.