UK Today News: Hiccup Girl Jennifer Mee Charged With First Degree Murder Of Shannon Griffin
The infamous Hiccup girl Jennifer Mee, has been arrested and charged with murder on Sunday in Florida. The Florida police stated that Mee, along with two other people, attempted to rob Shannon Griffin, and later killed him. The trio have been charged with first degree murder.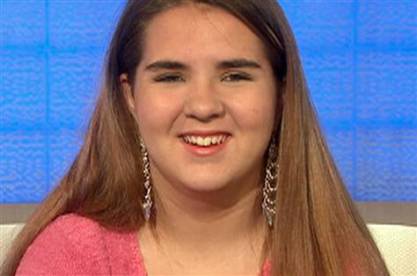 Photo: msnbc
Mee was in the news back in the year 2007 for continuous hiccups that lasted for many weeks and since then, she has been nick-named as 'Hiccup girl'. Reports state that she no longer suffers from hiccups.
The other two people who accompanied Mee, 19 in the robbery included 20 year-old Laron Raiford and Lamount Newton, 22.
A St. Petersburg police official said, "Jennifer Mee lured the victim to the address…and Laron Raiford and Lamont Newton robbed him at gunpoint and took miscellaneous items from his person."
The trio used a .38- caliber revolver to kill the man, who was found with three gunshot wounds in the chest and one on the shoulder. The incident took place in Mee's hometown, Florida. Even though Mee did not shoot Griffin, she is considered to be the person who set-up the robbery, which went horribly wrong.