UKTodayNews.com: Model and beauty queen Egni Analia Almiron Eckert from Paraguay is once again ready to represent her country at the Miss Universe 2012 pageant in Las Vegas. Egni Eckert has earlier represented her country at the 2010 Miss World pageant which was held in Sanya, China and she was placed among the top 25 finalists.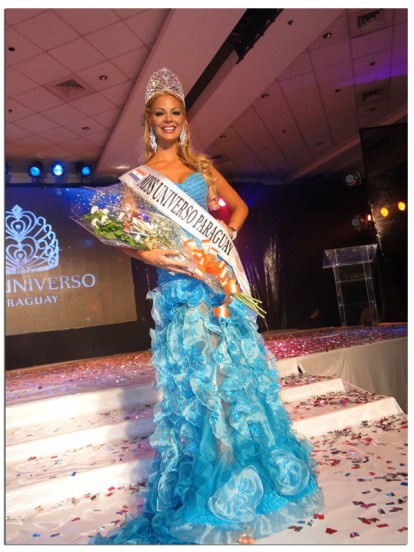 Eckert won Miss Universo Paraguay 2012 and has succeeded Alba Riquelme (who was the 2011 winner) as the country's representative at the 61st edition of Miss Universe beauty contest, Miss Universe 2012. The model was brought up in Luque Paraguay.
During her younger years she was religious and Eckert's interests included modelling, travelling and indoor activities. At present, Egni is working as a model and is also starting a foundation which provides shelter and job-training for those in need.
While talking about her career the beauty said, "Modeling is my passion. It's opened doors for me to give back to people and help them through my foundation. That is my dream, and I'm very lucky to have the opportunity to do what I love." The Miss Universe 2012 pageant will be held at Las Vegas, where participants from all over the globe will be competing for the major title.