The British television community lost a legend on March 16, 2013, as Frank Thornton passed away in his sleep. The 'Are You Being Served?' actor died peacefully in his sleep at the age of 92 in his London home. The star was a regular on television and his contribution to the small screen was commendable.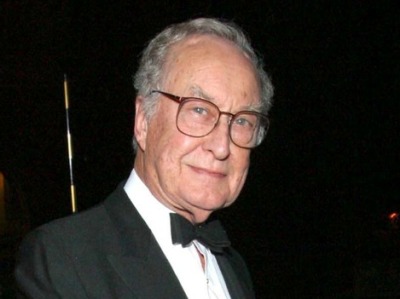 The surviving members of Thornton's family include his wife Beryl, their 3 grandchildren and  daughter Jane. Frank was famous for roles other than 'Are You Being Served?' as well, with some notable performances in 'Last of the Summer Wine', 'The Goodies' and 'Hancock's Half Hour'.
The late actor also starred in movies, some of these being 'No Sex Please, We're British', 'Some Will, Some Won't', 'Gosford Park' and 'Carry On Screaming!'. Jeremy Lloyd, who was the co-creator of the show that took Fran to stardom said that the news of the actors death was quite saddening. He went on to say that Thornton held the cast of his TV show together and was a great friend.
The role of Captain Stephen Peacock was entirely Thornton's, as he laced the show with slapstick comedy and innuendos. 'Are You Being Served' enjoyed a good run from 1972 to 1985, reaching more than 20 million people around the world.