Sunderland manager Di Caino said that he does not want to be called the team's manager, according to popular sources. West Ham legend Di Canio chose to go with the title of 'head coach' at the Stadium of the Light, because he thinks himself to be a 'teacher of football'. He does not want to be a typical manager, where the assistant manager would be involved most of the time for the player's practice sessions.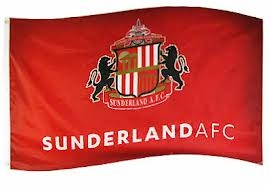 Di Caino signed in to save the club from relegation and wants to make this clear by being present at all times with his team at the club's Cleadon headquarters.
Caino decided to go with the coach tag on pen and paper, as he sees himself as one. The coach's budget will depend on the fate of his teams' win against the relegation. He will know whom to pick and whom to drop and will let the owner know it by summer.
The head coach made it clear that he would sign in footballers whom he thinks will suit the team best and adopt techniques that he thinks will work for the team. His approach to the game would be to make football attractive and thus help better the rankings for the team.
Despite the talent, the West Ham legend could not understand why his side has such a low ranking. He said that he was aware of the fact his appointment might not go down well with a few players, but in few days time he believes things would be back on track.