It what has turned out to be a dream come true for debutante Michael White, Mark Williams, the two-time World Snooker Champion has been knocked out of the tournament at The Crucible on April 21, 2013.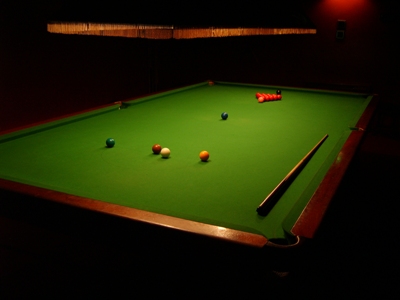 The Guinness Book of Records recognizes White as the youngest man to complete a century at a tournament; a feat he achieved at the age of 9. White was thrilled with his latest victory, saying that it felt good to start living up to the expectations that were put on his shoulders at an early age.
What is interesting about the victory is that White has always looked up to Williams as his idol. He said that it was a privilege to play Mark and that it was a dream to pot the final balls in good match.
With the victory, White will now play against either Dechawat Poomjaeng or Stephen Maguire. He also had to beat Andrew Higginson and Zhang Anda to reach this stage of the competition.
Michael's win comes against the backdrop of the BBC picking Frank Spencer for Ronnie O'Sullivan. The defending champion was at the brink of a win at 9-3, but the channel switched to a repeat telecast of the 1970s comedy 'Some Mothers Do 'Ave 'Em', triggering unrest amongst snooker enthusiasts.