American actress Reese Witherspoon has cancelled interviews relating to her upcoming movie 'Mud', following an arrest due to an altercation with a police officer. On early hours of April 18, 2013, the Oscar-winning Hollywood actress was arrested along with her husband Jim Roth (42) in Atlanta for drunk driving. Reese allegedly felt deeply embarrassed for her disorderly conduct towards a cop after her husband was arrested.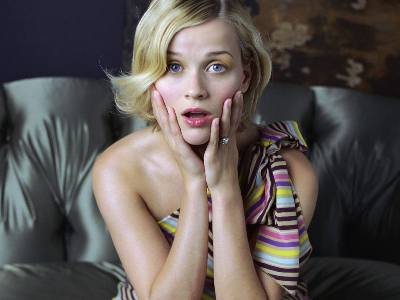 The 'Legally Blonde' actress tried to threaten the officer by using her celebrity status. On Sunday night, Reese apologized for her disorderly conduct and said that having too many drinks led to her erractic behavior. The actress went on to say that it would be wrong for people to judge her as a person just by this one bad incident and that she had very high regards for the police.
The police officer said that they had stopped the celebrity's car, finding that it wasn't in its lane. After stopping the car, the cops spotted the fact that Jim (who was driving the car) was in a highly drunken state.
The police arrested Reese along with her husband on grounds that she refused to sit quietly in the car after repeated requests and questioned their identity. The couple was left by the police within few hours of their arrest.