The upcoming Firefox operating system is all set to make a more global debut very soon. It was announced by ZTE and Mozilla on August 12, 2013 that ZTE Open – which will run on the Firefox OS – will soon be available on the popular online retail site eBay.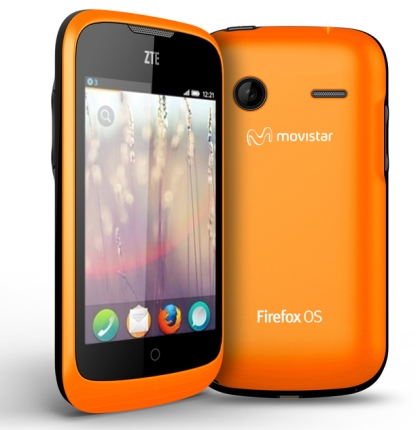 However, both companies are yet to specify when exactly the latest handset will hit the online store. Reports have said that the handset will come in bold orange color and will be unlocked, as it will be allowed to run on the carrier network of the customer's choice. The US and UK customers will be able to buy the handset for $80. The catch is that the Firefox OS installation depends on the Web to power the mobile experience.
The platform also allows for the standard smartphone apps, including messaging and email and includes access to applications through the Firefox Marketplace. Spanish telecommunications provider Telefonica began selling the ZTE Open in Columbia and Venezuela earlier in August 2013, after its debut in Spain.
Even Geeksphone is selling the $197 Peak + smartphone, which is similarly equipped with the Mozilla's browser-based Firefox operating system. It has been pointed out by Mozilla that the Firefox OS and ZTE Open have been designed specifically for first-time smartphone users.
Photo Credits: CDNDS