Online shopping giant Amazon's Kindle Fire HDX tablet began shipping in the UK. The company is giving a tough competition to its rival Apple, which is out with its latest iPad Mini 2. The new Amazon HDX will be available in 7-inch and 8.9-inch versions and the smaller model started shipping in the UK on November 13, 2013.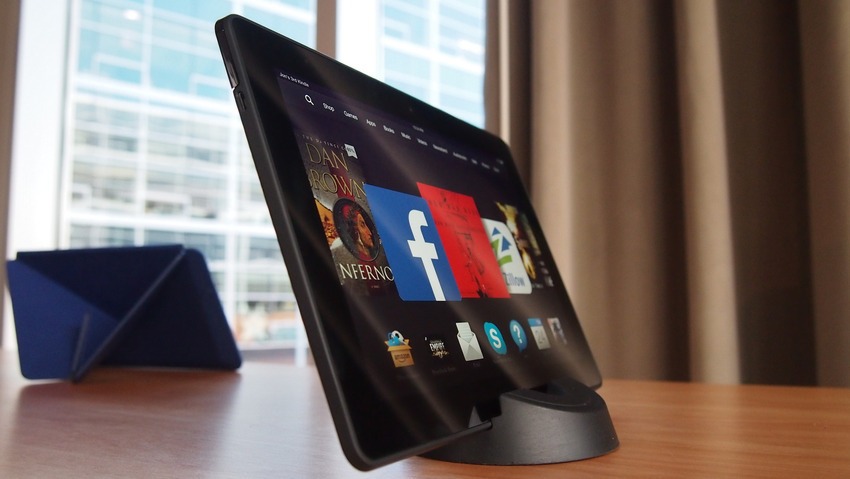 The latest device has been up for pre-order for around a month, so people who were fast enough to pre-order their Kindle Fire HDX can expect to get it in the next couple of days. However, people who have not placed their orders yet can do so at the Amazon website and the company will deliver it to them the following day. The new 7-inch model has a price tag of £199 for the 16 GB model and the 32 GB and 64 GB versions have been priced at £229 and £259, respectively.
The 3G and 4G-enabled model comes with a Vodafone SIM and 5 GB of free data which will be available for three months and can be a bit more expensive, with 16 GB, 32 GB and 64 GB models which are priced at £269, £299 and £329, respectively.
The device has a 11-hour battery life and a front-facing HD camera, in addition to an onboard 'Mayday' button for live assistance.
Photo Credits: MSH CDN