As a tribute on her 31st birthday, a life-size Amy Winehouse statue was erected in London.
A life-size bronze Amy Winehouse statue was unveiled three years after her death in Camden's Stable Market, north London, on her 31st birthday on September 14, 2014. Her parents, Mitch and Janis Winehouse were also present for the unveiling.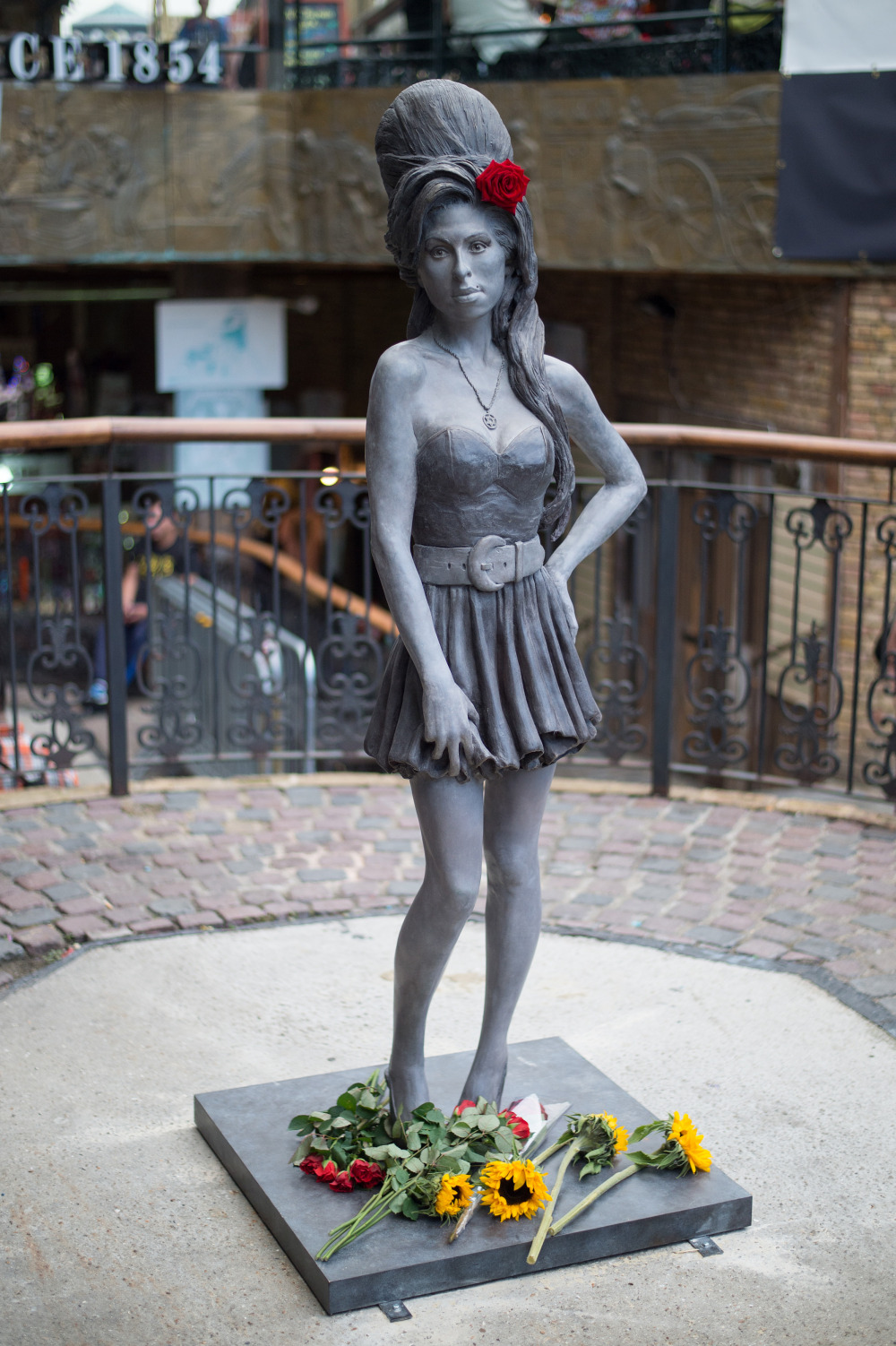 The statue, sculpted by London-based Scott Eaton, features the Back to Black singer with her hand on her hip and the trademark beehive hair. According to him, the statue was made to reflect the singer's attitude and strength, while also subtly hinting at insecurity.
Amy passed away in 2011 at the age of 27, adding her name to the famous 'Club 27' that includes legends such as Janis Joplin, Jimi Hendrix, Jim Morrison, Kurt Cobain, Robert Johnson and many others. She had been struggling with alcohol and drug abuse and was found to have died by alcohol poisoning.
Mitch and Janis Winehouse have since set up a foundation in the singer's name to help the youth with with addiction  as well as social issues.
Mitch is reported to have said that although he did have Amy's unheard recordings, which included 15 different versions of Back to Black, it would not be fair to her loyal fans to make money off of them.