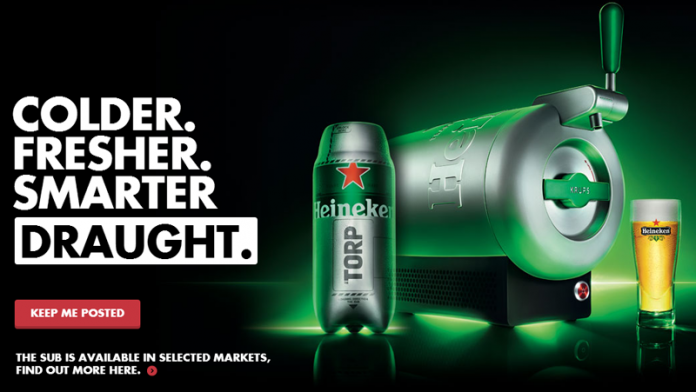 Famous product designer, Marc Newson designs The Sub – a draught beer kit.
German beer manufacturer Heineken and Apple designer, Marc Newson, have come together to create a draught beer home kit, which they like to call The Sub. A great alternative to pubs, the kit can be used to have instant draught beer at home. The gadget was launched on October 1, 2014 in a silver, with a black version now available and blue and red to come in the future. The company has also announced that new beers will be added so that the selection of beers will increase.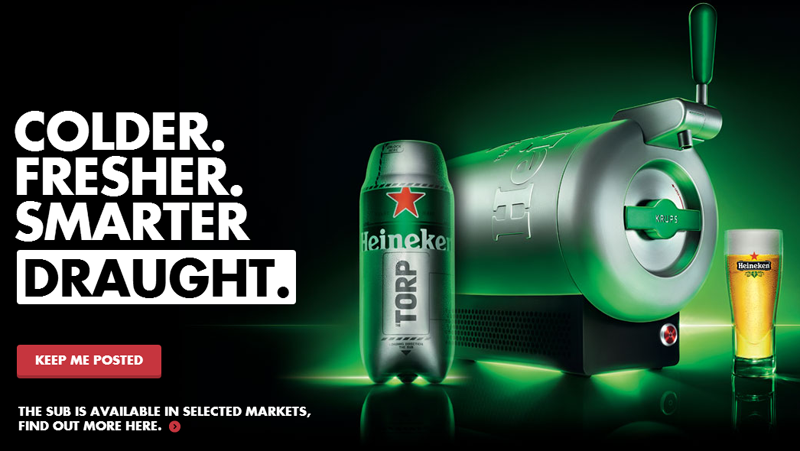 The beer will be filled and contained in a cylinders calls Torps. These Torps can hold up to 2 liters of beer at a time, which will last around 2 weeks, depending on drinking habits of the consumer. The Sub can be stowed away in a refrigerator and taken out to serve chilled beer directly from the tap.
According to the product designer, Newson, the best part about the kit is the fact that it can pour any amount of beer. For people who don't like drinking a full bottle of their drink. Currently, the Torps will be able to store 6 beers: Heineken, Desperados, Tiger, Affligem, Birra Moretti and Amstel.
Talking about the design of the product, Newson said, "The new colourways are a continuation of product innovation for The Sub. Through the colour selection process, I looked to highlight the sleek design with muted blues, greens and monochrome. By adding a variety of new colours to the line, we are able to enrich the consumer experience as the purchase can be tailored to meet the needs of the individual and their home environment."