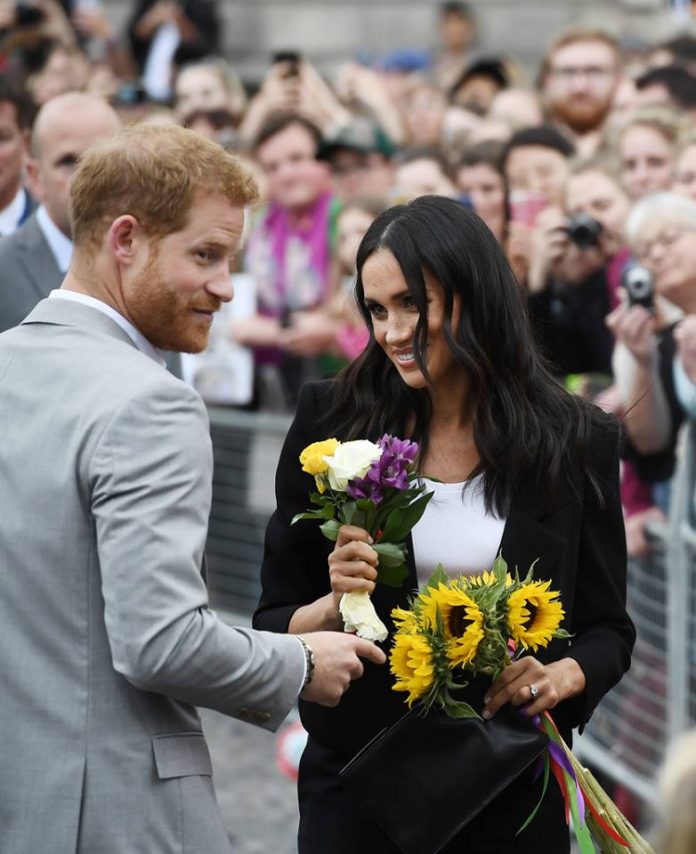 The life of former actress and now a member of the Royal British family, Meghan Markle has changed beyond recognition. Markle might have gracefully accepted the changes in her life, but now it seems like she feels nostalgic about her previous life as an actress. Meghan was on her visit to Dublin on July 11, 2018 and spoke to the crowds and revealed that she misses starring in the US based TV series Suits.
The 36 year old made the comment while she interacted with the public after visiting the Irish Emigration Museum in Dublin. A Dublin resident Fiona Moore described the Duchess as relaxed and added, "I'm a fan of Suits and I said to her that I miss it and she said 'so do I." Several citizens of Dublin were all praises for Meghan. Caroline Bates said, 'Meghan really took her time and looked us in the eye, she was really nice. She's a breath of fresh air in the Royal family.'
The second and final day of Markle in Dublin started off on a busy note with two engagements before lunch time and even her wardrobe remained equally busy. The Duchess of Sussex was seen wearing two different outfits with a break of an hour and a half with an estimated total of £ 17,04 worth of designer labels. Meghan looked glamorous as she started off the day with a Roland Mouret outfit for a visit to the official residence of President Michael D Higgins. The 36 year old in her latest appearance on the hit legal drama, got married to on-screen love interest Mike Ross played by Patrick J. Adams.
Meghan Markle got married to Prince Harry in a traditional royal wedding ceremony at St. George's Chapel, Windsor Castle on May 19, 2018. The Duke and Duchess of Sussex now live at the Nottingham Cottage in London in the grounds of Kensington Palace.
Photo Credits: Facebook