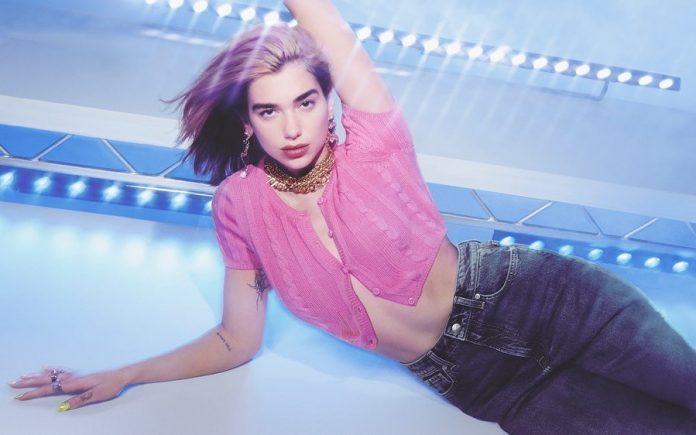 British singer and songwriter Dua Lipa has announced the preponement of her album Future Nostalgia by about a week. The singer decided to pre-pone the release after the album was accidentally leaked online. Dua was expected to release her album on April 3, 2020 earlier but will now be releasing the album on March 27, 2020. The singer announced the release of her album through a live Instagram session.
Dua Lipa also talked about the ongoing coronavirus scare going on across the globe and hopes that her new album brings positivity and happiness across the globe. The singer added that under the current situation, people need to work together to bring a change. Dua also expressed that she was confused if she was doing the right things given the current situation, but added that people need music at this moment that can help to lighten the situation.
Lipa added that she intends to bring a smile on people's face and makes them dance. The singer expressed her feelings with tears as she interacted through her live Instagram video. Dua also announced that she has postponed her world tour due to the ongoing crisis and assured that the new dates for UK and Europe will be announced soon and the tickets that are already being purchased by the concert goers will be valid for the new dates.
Her album Future Nostalgia, is a follow up for her earlier self titled debut album. The singer had also earned two Brit Awards and the Grammy for the Best New Artist. It was during the weekend, her latest album was leaked online and this seems to be one of the reasons why the singer decided to release the album soon. Her debut album was released in 2017. Lipa along with her father Dukagjin Lipa had set up the Sunny Hill Foundation in Pristina that had worked for the betterment of the people.
Photo Credits: Charlottemwales