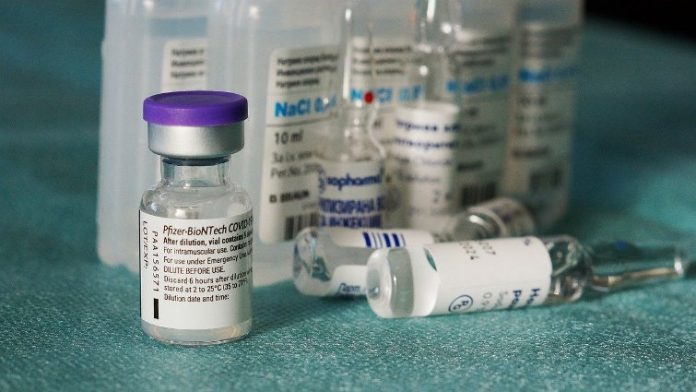 The world is currently worried about the mutated versions of COVID-19 that is threatening lives across. Pharma giant Pfizer made an announcement on February 25, 2021 that it would be studying the third dose of its vaccine that will be a part of the strategy to protect against the mutated version of the coronavirus. Health authorities have assured that the first generation COVID-19 vaccines would continue to provide protection against the variants that are surfacing in different parts of the world including South Africa and the United Kingdom.
The manufacturers are now preparing to study if the vaccine would be effective against a mutated version that comes across. Pfizer and its partner BioNTech SE said that it will be offering a third dose to 144 volunteers who will be from a group of people who had participated in the early stage- vaccine testing held in the United States. The study will be conducted to determine if the third booster shot that is given six to twelve months after the first two doses have been administered, would improve the immune system to ward off the mutated version of coronavirus.
The actual rate of mutations in the current virus is higher than it was expected. Pfizer chief Scientific Officer Mikael Dolsten while talking to a leading daily said that there is a probability that they would end up with the regular boost. The Pfizer and BioNTech vaccine was first authorized for use in the United States in December, 2021 after a global study of 44,000 people was found that the shot was safe and 95 percent effective at preventing symptomatic COVID-19.
The current two-dose regimen produced a weaker immune system response against the South African variant. But Pfizer has argued that the actual efficacy of the vaccine against the South African variant is not yet determined. So far there is no evidence that the new variants result in loss of protection that is provided by the vaccine.
Photo Credits: Pixabay