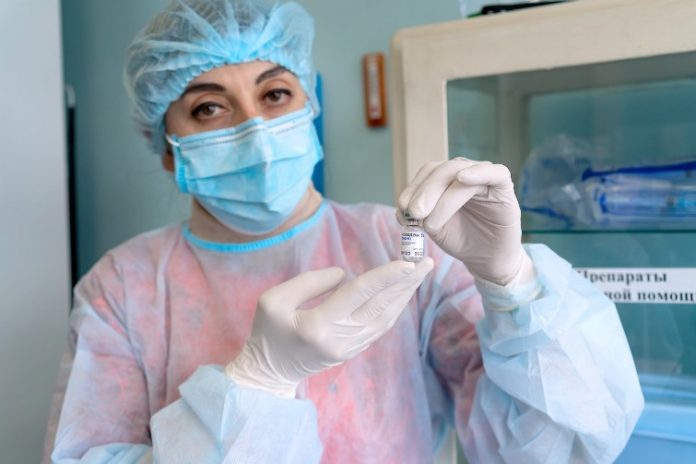 The P1 coronavirus variant found in Brazil is one of the most aggressive variants found in the world. But the good news is that the Sputnik V COVID-19 vaccine by Russia is found to be highly effective against the variant. The information on the effectiveness of the vaccine was given by the Direct Investment Fund of Russia and a study that was conducted by the researchers in Argentina.
Brazil had recently faced a deadly surge in the infections and it had hit hard in Latin-America. According to the scientists in Brazil, the number of mutations could make it more resistant to the anti-bodies. This has called for an international concern that could lead to a possibility that the vaccines could be less effective. The study in Argentina was conducted by Dr. Vanella Institute of Virology of the National University of Cordoba and found that people who got the Sputnik V vaccine had a strong immune response to the variant.
The study had confirmed that the vaccine managed to neutralize the Brazilian strain after the person has received both the doses. It was found that 85 percent of the individuals had developed the anti-bodies against the COVID-19 variant on day 14 after they received the first dose of the vaccine. BY day 42 the rate had increased to nearly 100 percent after the individual had received both the doses.
Even Rogelio Pizzi, the dean of the Faculty of Medical Sciences of the UNC while talking to a leading daily had confirmed that the vaccine from Russia had successfully neutralized the Brazilian variant. Pizzi added that the results were great and now it is also conducting studies on the strain that has been detected in the United Kingdom. People across the world are currently worried about the new strain of the coronavirus and the pharma giants making the vaccines are also making efforts to make their vaccines effective against the new strains.
Photo Credits: Pixabay