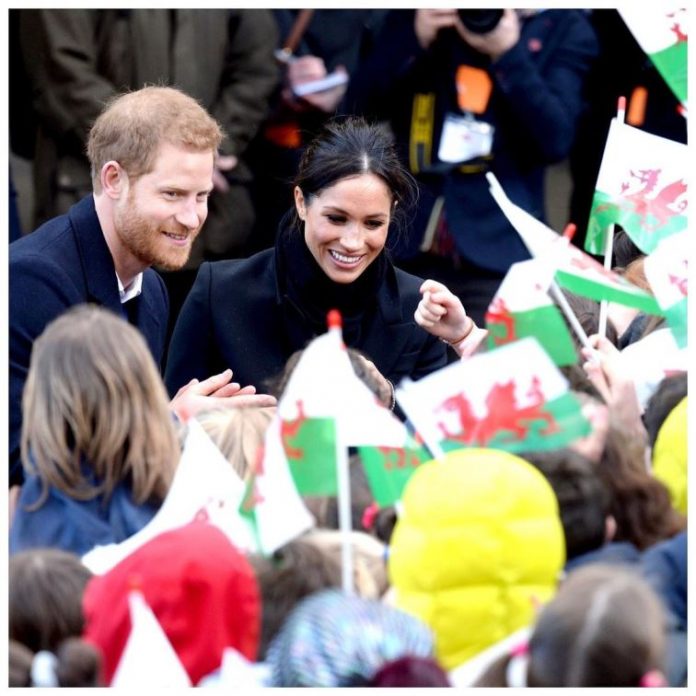 Things have not been very pleasant between the Duke and Duchess of Sussex Prince Harry and Meghan Markle and Queen Elizabeth II. Despite the tensions between them the Queen might not be interested in taking away the titles from Harry and Meghan. A Royal observer Ingrid Seward while talking to a leading daily opined that the Queen would not like to be 'petty' by stripping away their titles and prefers to ignore them instead. This also indicates about the fondness of Her Highness towards Harry.
Prince Harry and wife Meghan stepped down from their royal duties in the month of January, 2020 but continues to have their titles the Duke and Duchess of Sussex. It was last year when Harry and Meghan moved out of the United Kingdom and moved to their new home in California, US. The two also became parents to a daughter who has been named after the Queen. Since their exit from the Royal family, the couple made some explosive revelations about their time in the family. They came up with some shocking revelations that shocked the nation as well as the family members in the UK.
To top it all, Harry made an announcement that he would be releasing his 'accurate and wholly truthful' memoir about his life. The announcement brought new fears amidst the royal family members. Seward also said that taking their titles off would not make any difference and it is something that the Queen would not like to do at this state of her reign. Ingrid also said that excluding the couple from the Jubilee in 2021 would give them an opportunity to criticize the monarchy.
Prince Harry and Prince William recently came together for the unveiling of the statue of their mother Princess Diana on her 60th birth anniversary on July 1, 2021. Some of the royal observers had noticed some awkwardness among the brothers at the event that was attended only by a few members.
Photo Credits: Sussex Royal official Instagram account