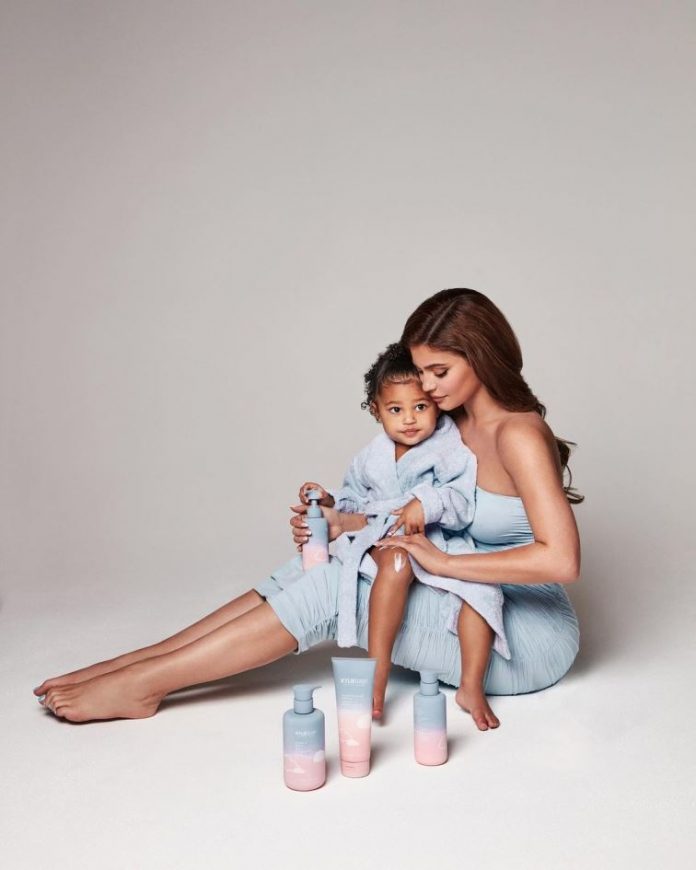 American media personality and model, Kylie Jenner has a lot in store for her followers this time. Apart from her second pregnancy announcement, the model has also announce her new business venture. Kylie announced the project Kylie Baby that would include a whole range of baby products. The model took her Instagram account to announce her new venture and also posted an adorable picture of herself with her daughter Stormi.
Kylie in the post expressed that it was her dream to launch, a clean, safe and effective conscious baby care range when she becomes a mother. Kylie further wrote that every mother wants the best for their kids and the Kylie Baby line is completely vegan and hypoallergenic. The model added that the range is very personal for her and is also proud of the products. Reports say that the collection included shampoos, body lotion, conditioners, body soap and more.
Kylie also expressed that they have been working on these products since a long time as they wanted to create safe products for babies and kids. The model also said that she wanted to come up with products that she could use for her own kids and are all tested by none other than the star's daughter Stormi. Kylie added that they have been using these products since the past two years before they passed on to the followers.
The Kylie Baby trademark was registered in May 2019 and had earlier hinted about the project. Kylie had earlier linked the brand's Instagram profile that did not have any posts. Ever since then, the company has been teasing the products from the brand and is seen in pretty blue and pink packaging. Kylie also owns her own skincare brand known as Kylie Skin that was launched along with her half-sister Khloe Kardashian. The model recently announced that she is expecting her second child with husband Travis Scott.
Photo Credits: Kylie Jenner official Instagram account