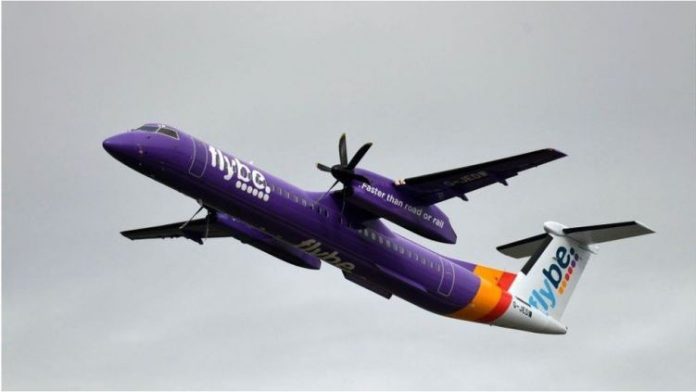 The coronavirus pandemic left a number of airlines affected as the travel demand had gone down drastically. The airports were deserted and the airlines, who had leased the aircrafts were no longer able to handle the expenditure to maintain their fleet. UK Based regional airline Flybe was one of the corporate casualties during the pandemic but it has now chalked out plans to return to the skies in 2022.
The carrier in an announcement has assured that it would resume flying to the destinations in the United Kingdom and the European Union in early 2022. The flights would be from a new base in Birmingham. Flybe, was already under financial pressure before the pandemic started and the pandemic made things worse and led to a collapse in March 2020. Its loan talks with the government had fallen apart after its passenger numbers had fallen beyond less. In October 2020, Flybe was bought from administrators EY a company that is owned by the investor Lucien Farrell, who intended to revive the brand.
Lucien Farrell invested under the name Cyrus Capital with intensions to rescue spearheaded by Virgin Atlantic in 2019. The news owners of the airline are not disclosing the routes that they are planning to fly. However the industry experts have revealed that the rival airlines have already taken over a number of the company's viable routes that include Southampton and Manchester. What makes it more challenging is the fact that the airline has also lost a number of valuable take-off and landing slots at Heathrow airport.
Before the airline came down, Flybe was one of the largest regional carriers in Europe while serving regional air routes in Britain. Meanwhile, industry experts have said that the regional flying in the UK has hardly been profitable even in good times when the demand is high. The tax cut has been criticized by a number of environmental groups and the airline has clarified that the domestic routes are on those trips that do not have a viable rail alternative.
Photo Credits: BBC