This season of "Dancing With the Stars" will end tonight at 9 on ABC with one of the final 3 couples being crowned the winner of the show
The finalists – Mya and Dmitry, Kelly and Louis, and Donny and Kym battled it out on Monday night showing us all their got.
But who do you thing will be crowned the winner?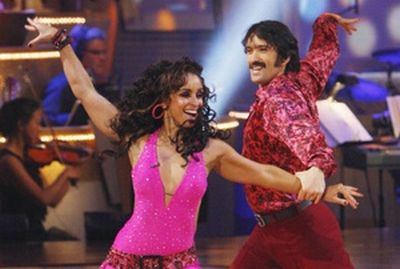 By the looks of their performance, no one can deny that Mya and Dmitry stood out over the rest. Their sexy moves and near perfect performance made them one of the favorites to win the show.
On the other hand, the "Dancing with the Stars" finale will have Whitney Houston performing as well as a mambo dance-off with former "Dancing" stars Cloris Leachman, Steve Wozniak and Jerry Springer.
The tension has reached it's peak now, with votes in progress for these 3 stars!
Check out one of Mya and Dmitry's hot performances here: