UK Today News: American Idol Winner Fantasia Barrino Sextape With Antwaun Cook, Accuses Paula Cook His Wife

American Idol winner 2004, Fantasia Barrino has been accused by a Woman from North Carolina, that Fantasia has been having an affair with her husband. And she also stated in court that the couple have recorded their sexual encounters. The woman named Paula Cook is the wife of the man Fantasia has an affair with, and she has separated from him in the month of June. Her Husband's name is Antwaun Cook.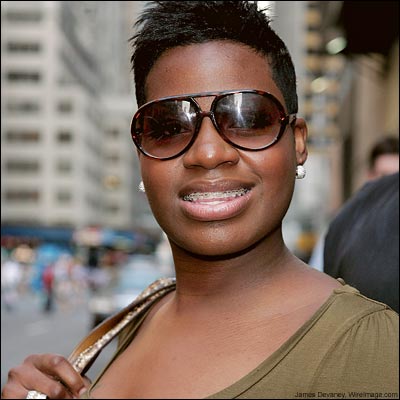 Fantasia Barrino
Paula Cook who has taken divorce from Antwaun and has now presented documents to seek child custody, alimony and other monetary support from Antwaun. The documents of the court state that the couple started the affair in the month of August last year in 2009, where they met for the first time at a T-Mobile shop. Antwaun was employed at the T-Mobile shop.
Fantasia had won the Idol in the year 2004. She started to be around with Antwaun and had a lavish time with him, treating him by flying to New York, Los Angeles, Miami, California etc., as per the court documents.
The pair have also recorded their sexual activity on tape, and they have done this on many instances. The affair surfaced in the month of November by some gossip magazine and a website. Paula and Antwaun Cook have two children aged 6 and 2, and now Paula has filed for child custody of the two children.