"Umbrella" singer Rihanna looks stunning on the cover of the next issue of GQ, but some critics feel that Rihanna must have taken the photo shoot a bit too far posing topless in shorts – something that was really not expected from a person who was recently in tears on TV over her broken relationship.
Not surprisingly this is not the first time that Rihanna has revealed so much of her body for a magazine. If you check the Italian Vogue magazine that was available earlier this year, the "Unfaithful" singer posed topless with just star-shaped tape covering her assets.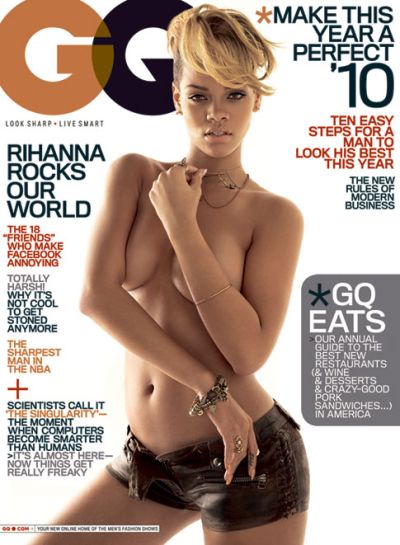 Now the latest GQ magazine as posted on GQ.com has revealed some shocking pictures from the sizzling shoot.
It really look like Rihanna has moved on really well after her hazardous relationship with singer Chris Brown, and we must say – Rihanna, you look absolutely amazing!